The Last Wife


Performances begin in 2 weeks!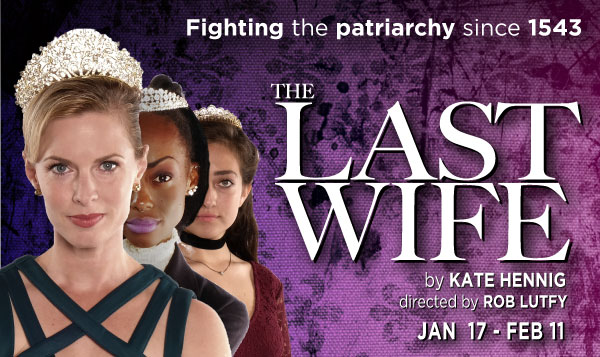 This contemporary re-imagining of the compelling relationship between Henry VIII and his last wife, Katherine Parr, is a witty and powerful examination of sexual politics and women's rights.
Katherine is smart, confident and passionate: a rising star in a world of intense competition. But her obligatory marriage to Henry is rife with the threat of violence and lure of deceit; her secret liaisons could send her to an early grave, and her devotion to the education and equal rights of Henry's daughters is putting an even bigger strain on her marriage.

Featuring Allison Spratt Pearce, Manny Fernandes, Steven Lone, Cashae Monya, Kylie Acuna, Giovanni Cozic, and Bobby Chiu.

or call 619-337-1525
Click here for more information